Autogrip Tyres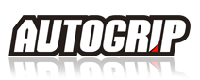 Autogrip tyres – cost-effective, yet reliable
Autogrip belongs to the Chinese manufacturer Qingdao Fullrun Tire Corp., Ltd. Ever since the company's establishment in 2003, a lot of effort and resources were directed into creating top-of-the-line products for drivers on a budget. So, when you equip your vehicle with Autogrip tyres, you receive high performance without breaking the bank. Therefore, during the past eight years, Autogrip's presence on the international tyre market has been notable, as it has significantly increased its sales. It was also renowned as being the 2008-2009 famous export brand by the Chinese government, which, once again, outlines the brand's expertise. Presently, Autogrip has no less than 30 patents for innovation.
Autogrip tyres – enjoy safety and comfort at a favourable price
Another excellent thing about Autogrip tyres is that they maximise your safety on the road, while ensuring a comfortable ride, which is an important consideration for every driver out there. Many times, the pleasure of driving is overlooked, and it shouldn't be, since it can be easily combined with safety. That being said, Autogrip tyres are engineered in order to optimise your safety, increasing your vehicle's stability at high speeds, in particular. However, if you want to equip your car for the winter, Autogrip has plenty to offer in this respect as well. For instance, the
Ecowinter
model aims at boosting your security on the challenging winter driving terrains, enabling you to reach your destination safely, every single time. Visit our online shop –
eiretyres.com
– and improve your car with high-quality, reliable and affordable products!