Uniroyal RainExpert 3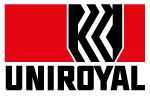 Premium quality Uniroyal RainExpert 3 touring tyres
Uniroyal first invented the rain tyres in 1969. Over the years the brand has grown significant reputation as rain tyres experts. The brand emphasizes mainly on specialty tyres and rainy condition is one of their core expertises.Uniroyal tyres cater to every individual's need.
Uniroyal RainExpert 3
is a premium quality
summer tyre
that loves rain!As the name suggests, Uniroyal RainExpert 3 tyres is an expert in the wet conditions. The tyres can be used on a wide range of vehicles from compact, middle-class passenger vehicles to
SUV
s.The tyres provide high level of protection from aquaplaning, shorter braking and low rolling resistance for improved fuel economy.
Technical details of Uniroyal RainExpert 3 tyres
The Uniroyal RainExpert 3 tyres relish the rain. A state of the art
Shark Skin Technology
is used to oppose aquaplaning. The introduction of innovate tread and longitudinal grooves quickly channels away the water by minimizing water turbulence. The asymmetrical flow-optimized structure in these tyres ensures strong grip in the wet and dry conditions. It features laterally stiffed larger outer shoulders which makes the car stick to the road while high speed cornering.The tyre is an A grade rated on the wet grip EU Tyre Label. This means the highest level of performance in rainy and wet conditions.Tread surface is designed for optimum road contact. This leads to low rolling resistance and increased fuel mileage. These tyres are available at
eiretyres.com
at lower rates than market. Purchase today!