Zeetex Tyres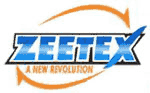 Zeetex—budget tyres for optimum comfort and safety
Owned by a Dubai-based tyre distribution company, ZAFCO,
Zeetex tyres
are inexpensive budget tyres. The parent company specializes in international distribution of tyres. The company has been sourcing these tyres from 2005 through various facilities.These tyres are sold across the world with millions of happy customers. ZAFCO works diligently with tyre manufacturing facilities and factories to make sure than Zeetex tyres are 100% compliant with the product safety, quality and environmental requirements for every different country. A wide range of Zeetex tyres from high performance highway tyres to specialty tyres to industrial use tyres caters all type of tyre need.
Wide range of Zeetex tyres
While looking for a tyre that provides comfort, optimum grip and handling and least noise, look no further than Zeetex tyres; because not only Zeextex provides all these but are inexpensive all well.Some of the famous Zeetex tyre range includes HP1000 which is a summer highway performance tyre. HP102+ which is an ultrahigh performance
summer tyre
. HP202+ is also a summer highway performance tyre. ZT2000 is a summer tyre for small-sized economy vehicles. The Zeetex ZT3000 is all-weather/all-season tyre for everyday driving needs. Zeetex tyres have unique tread pattern and special rubber compound optimized for dry and wet grip. The noise is damped using innovative grooving technology. This ensures a quiet ride.At
eiretyres.com
we have a wide range of inexpensive Zeextex tyres available at a lower price than market. Get yours today!