Jinyu Tyres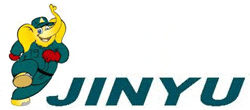 Jinyu tyres – steel/semi-steel tyres for your car
Jinyu was founded in 1995. Since then, it has evolved a lot and now the company exports its products to over 100 countries. In terms of production, 10 million semi-steel radial tyres and 3 million steel radial tyres are produced by Jinyu each year. As you might already know, radial tyres are far better than non-radial ones because they offer a lot of advantages, which we will enumerate in those that follow. So, the company manufactures and commercialises a wide array of Jinyu tyres, although it is somewhat of an obscure company, at least in Europe.
Jinyu tyres – the peak of functionality
As mentioned previously,
radial tyres
are more recommended than the standard, non-radial ones. In fact, they have great chances of becoming the standard models in a couple of years. The advantages are many. To begin with, the tread is more resistant, so the tyre doesn't cut so easily. That, of course, leads to a longer life. Apart from maintenance, tyres are in the second place when it comes to the the expenses for a car. The longer they last, the better it is for your wallet. Moreover, traction gets better because radial tyres have a flatter contact with the road than the non-radial ones. That's applicable to slippery roads in particular, but not only. If you're looking for tyres that will definitely remain in shape for a long time, Jinyu tyres are the solution to your problems. You can inspect our selection of Jinyu products on
eiretyres.com
, where we provide you with some of the best car accessories.