Armour Tyres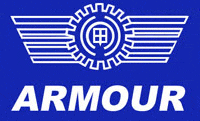 Armour tyres – your champion for quality at accessible rates
Armour is an eminent tyre manufacturer on the Chinese market, being founded in 1951. In time, it entered the international scene, winning over numerous clients. The brand has grown in popularity for offering rugged tyres designated for hard-working machinery. Armour focuses on the engineering of agricultural, industrial and off-the-road tyres. Concurrently, the tyres respect the European standards of quality and performance; as a result, Armour tyres have become increasingly popular, considering that they meet the needs of the drivers. Not only that the brand strives to deliver first-rate quality, but the prices are also favourable. In fact, Armour tyres are the go-to for many drivers due to the excellent value of the products.
Armour tyres – productivity and longevity
Industrial and agricultural tyres are meant to increase the vehicle's performance, irrespective of the driving terrain. In other words, they should sustain heavy vehicles, while reducing the damage and wear exercised on the tyres. By utilising specifically prepared rubber compounds, industrial and agricultural tyres are made to last and enhance your productivity. At the same time, they are meant to address certain weather conditions. On that note, Armour tyres are manufactured by taking into account a range of core values: durability, productivity, and safety, while supplying high performance, even in challenging working terrains. Get your own Armour tyres from
eiretyres.com
– our online shop that offers a decent range of products for all types of drivers. Assess the needs of your vehicle and
choose
accordingly!