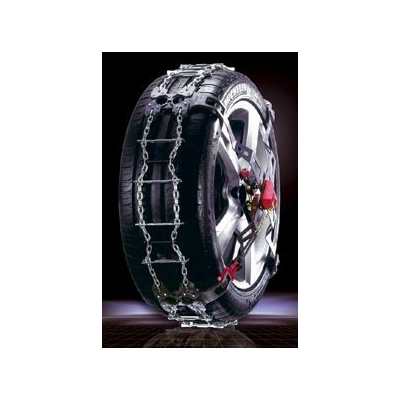 Maggi Trak Auto 207
Item number:CATRAKN207
DC-Item number:DPS-15479538
R14
: 185/65-R14, 205/60-R14, 225/55-R14
R13
: 195/70-R13, 225/60-R13
R16
: 175/55-R16, 185/50-R16, 195/50-R16
R15
: 185/60-R15, 195/55-R15, 215/50-R15
R17
: 205/40-R17, 215/40-R17, 245/35-R17
-The most premium and high-tech chains you can get! The ultra-modern and revolutionary snow chains that almost install themselves! Assembly takes only seconds and is only necessary on the tyre's exterior - the chains fix to the rim and wheel nut.
- No more tiresome installation behind the wheel!!! It doesn't get simpler than that! Available with a chain-spike combination for maximum grip! You get ultimate traction from the first rotation! Comfortable to carry as the chains come in a nylon fabric bag.
- Top quality product.
- Ö -Norm V 5117.
-
.