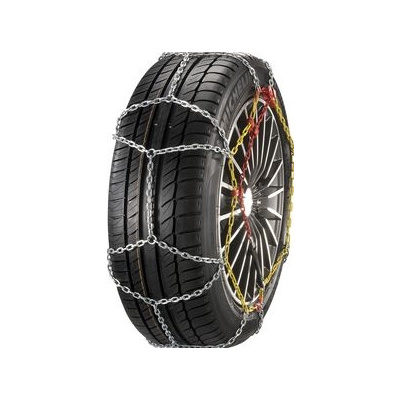 Maggi XS 9
Item number:CANEXS9075
DC-Item number:DPS-15479586
R13
: 195/80-R13, 205/75-R13
R16
: 205/50-R16, 215/45-R16
R15
: 205/55-R15, 215/50-R15
-The XS 9 SUPER EASY ensures easy handling! For all customers who on the one hand demand the latest technology while on the other they want to have a low-cost snow chain, which is equipped with square links, diamond pattern design and flexible quick-mounting bracket.
- With new, even more stable design box.
- The convenient quick mounting bracket snow chain with the best VALUE FOR MONEY! Convenient and easy to mount! Good traction thanks to diamond pattern design and square-link chain, hardened and zincked.
- TÜ V GS (TÜ V SÜ D) tested.
- Ö NORM V 5117th CUNA NC 178-01
.