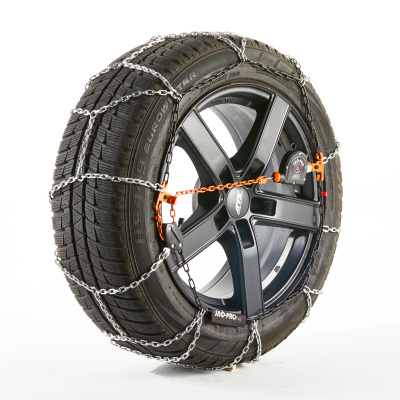 Snö Pro Snö-pro evo 97
Item number:172
DC-Item number:DPS-15765966
R18
: 215/45-R18, 225/40-R18
R17
: 205/55-R17, 245/40-R17
9mm snow chains with cable tensioner.
Very wear resistant steel alloy chains. The cable tensioner, once positioned, operates only in the direction of the tension of the chains, which guarantees an optimal tension at any time.
They come with long, very comfortable nitrile / textile gloves and an EVA bag.
Convenient ! A video montage is available via QR code on the product. The instruction manual is printed inside the bag.
Check that your vehicle can be equipped with chains. The size of your tires must correspond perfectly with the indications of correspondence on the chains.
It is advisable to do an assembly test at home before going to the mountains.
Each box contains:
• A pair of SNÖ -PRO EVO snow chains.
• A pair of XL plastic gloves.
• A storage bag with print assembly and disassembly.
• A repair kit.