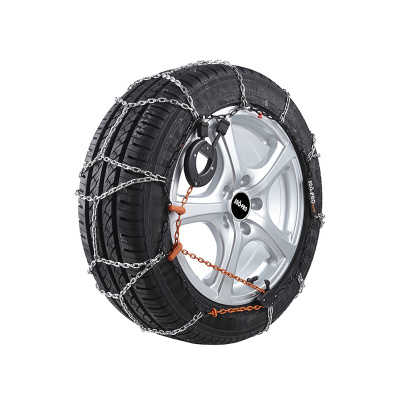 Snö Pro Sno-pro matic 140
Item number:163
DC-Item number:DPS-15173413
R18
: 225/60-R18, 225/65-R18, 235/55-R18, 245/50-R18
R17
: 235/65-R17, 245/55-R17, 255/50-R17
R19
: 235/45-R19, 235/50-R19, 245/40-R19, 245/45-R19, 255/40-R19
Those products are designed for frequent use. After mounting, the automatic tensor centers the chains on the wheels automatically.
SNÖ -PRO Matic are vaccum packed in order to save room, as well as a better conservation of the products.
Made of steel alloy, they last longer, are lighter and resist more to rust.
Each box includes:
A pair of SNÖ -PRO matic snow chains.
A pair of XL plastic gloves.
A carrying bag with the instructions manual printed on it.
A set of repairing kit.
Practical!
A ' Q code' you can flash form your Smartphone gives you access to a mounting-dismounting video. The Q code is printed on the gift box as well as on the tag bound to the bag.