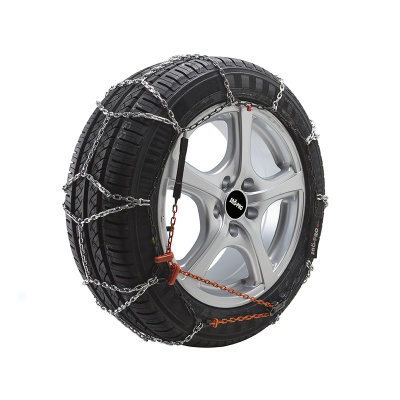 Snö Pro Sno-pro eco
Item number:119
DC-Item number:DPS-15173376
R15
: 165/65-R15, 175/60-R15, 185/55-R15
Those products are designed for occasional use. After mounting, you need to run 100m and tension the whole again.
SNÖ -PRO eco are vaccum packed in order to save room, as well as a better conservation of the products.
Made of steel alloy, much better than for most of the competing products of this range, they last longer, are lighter and resist more to rust.
Each box includes :
A pair of SNÖ -PRO eco snow chains.
A pair of XL plastic gloves.
A carrying bag with the instructions manual printed on it.
A set of repairing kit.
Practical!
A ' Q code' you can flash form your Smartphone gives you access to a mounting-dismounting video. The Q code is printed on the gift box as well as on the tag bound to the bag.