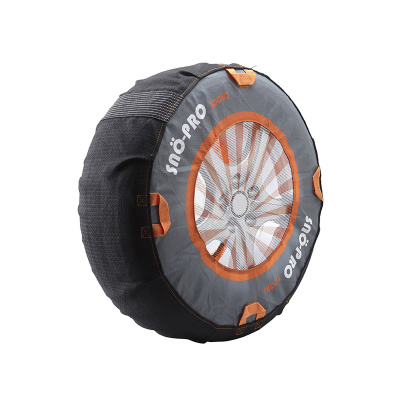 Snö Pro Sno-pro socks
Item number:112
DC-Item number:DPS-15173369
R14
: 195/80-R14, 225/70-R14
R16
: 215/60-R16, 220/60-R16
R15
: 205/70-R15, 225/65-R15, 235/60-R15
R17
: 215/55-R17, 235/50-R17
Those products are resistant and convenient for occasional use, especially for winter holidays. Mounting lasts few minutes. SNÖ -PRO socks are vaccum packed in order to save room, as well as a better conservation of the products.
Each box includes:
A pair of SNÖ -PRO snow socks.
A pair of XL plastic gloves.
A carrying bag with the instructions manual printed on it.
Practical!
A ' Q code' you can flash form your Smartphone gives you access to a mounting-dismounting video. The Q code is printed on the gift box as well as on a label inside each sock.